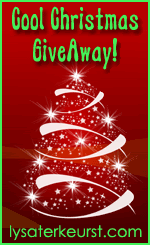 Okay, grab some tissues for this one. Seriously, get up and go get a tissue because you will need it. Today's post is one for you to print off and give to your husband or boyfriend or stick it in your treasure chest for your one day husband. At any rate, this is the best writing I've ever read from a man explaining how to love a wife.
But First! Let me announce the winners of my past two contests—
Valerie won the Point of Grace Give Away. Congrats!
Cindy won the $10 Starbucks certificate.
Today, I'm giving away a Proverbs 31 Tote bag (It is so cool and hip and happening, you'll love it!) and inside will be my two marriage books, Capture His Heart and Capture Her Heart. These will fit perfectly with today's post.
Then this weekend I'll be posting three more give aways that you can't afford to miss! We're talking Walmart $25 Gift Certificates, more cool books signed by some of my author friends, and more Starbucks cards! So keep visiting and posting comments which registers you to win!
Now, for the Best Gift For a Wife Ever-
This blog post was written by Milton Dykes whose wife Kristy is battling brain cancer. I know they would appreciate your prayers for Kristy. If you would like to read more about their story, click here. This is posted with Milton's permission. I titled it the Best Gift for a Wife Ever because when husbands love their wives this way, no purchased gift could ever top any one of these suggestions. Here's Milton:
This last week as I have been home for a few moments at different times while Kristy has been in the hospital dealing with a deadly tumor, some things have been very different for me. I don't think I can explain but I'll try.
I walked through the house filled with visiting family, but oh, it was sooo empty:
a kitchen…but no cook
a family room…but no family
a bedroom…but no lover
a back porch…but no one to share it's view
a dining room…but no one to dine with….
I would return to the hospital to hold the hand of my dearest, most precious friend only to wonder if after the surgery would she, could she ever see me, hear me, touch me, talk with me, share life with me again? The pain and horror of those thoughts are haunting and more terrible than you could imagine.
So what does a man who has faced such possibilities have to say to other husbands?
Hold her while you can. Hold her tightly. Hold her hand. Listen to her heart. Look into her eyes. Look at her across the room with that longing, I love you look. Kiss her more often. Be completed by her wonderful differences. Capture the magic and share the thrill of it all. Let the little things go by the board–I promise they don't matter even as much as the largest hill of beans.
Put some Cologne on and smell good for her. Take her to her favorite place to dine more often. Give a hand written, card with sweet words in it. Find out her favorite movie and share it with her. Turn football off and turn HGTV on. Let her hold the remote.
Grow up and get rid of some of your insecure, male ego. Get smarter and learn from her. Cook her a meal. Make up your bed. Wash some dishes. Do a little vacuuming. Repair something broken in the home without her asking. Let her buy a new dress without griping. You buy her a new dress without her knowing it.
Surprise her with something good.
Be male enough, strong enough, determined enough, to find your tender side. Find a few new, nice words and say them to her. Say them often. Say them sweetly and with quiet, moving, passion.
Share the moment…it might not last long.
Read her the Bible and pray with her. Pray over her heart's desire in your private prayer moments.
Let God do something fresh in your lives together.
Thankfully, many of these things have been a part of our lives for some time…but some of these thoughts are in need of my attention. Some of them I have never done.
I could quote a ton of Scripture, but this is from a hurting, tendered heart.
No wife is perfect and there is a long list of things women need to know about men, but I can tell you from a fresh wound and hurt in my being that you don't want to live and build a pile of massive regrets.
We will continue our romance. It will be sweeter, more precious, and it will have new sparkle….I promise!!
What will you do?
Ladies Listen Up:
I am asking you to put this in the hand of your husband. Tell him a man with new insight about life told you to give it to him. Print this and give to a friend whose husband might need some help. Milton Dykes c. 2007
Lysa again: Isn't that the most beautifully expressed post by a man ever? I told you you'd need tissues. Now, for today's contest, post some way that you could love your husband (or wife if a man is reading this) today in one of the ways Milton suggested.
What about you?
So, post about this and you'll be entered to win today's One Cool Christmas Give Away! Thank you to Proverbs 31 Ministries for sponsoring today's give away.