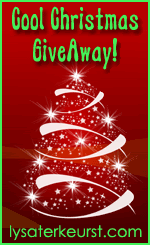 If Christmas has ever overwhelmed you, stressed you out, made you feel like you don't measure up, revealed how completely inept your decorating abilities are, and left your house smelling like burnt slice and bake cookies- Read on sister!
If however, you are Martha Stewart, June Cleaver, or Betty Crocker- this post may stress you out and make you want to shake your finger at me while saying, "tiss, tiss, tiss."
But you'll be sad if you hit that little red X and close out of this site before reading today's post. Because the Give Away is the BEST YET!!! And yesterday's winner is announced below, so read on.
First, here's my recipe for Christmas Ahhhh instead of Christmas Urgggg!
Going into the attic.
What a mess. I'll put cleaning it out on my resolutions list in January. But, even as I write it down I'll know that I probably won't ever get around to it… again.
Digging through the attic.
Opening up one of the many unmarked Christmas decorations boxes I discover that candles got stored in this one last Christmas. Too bad that there's this season called summer that comes before Christmas rolls around again. Note to self: an attic that reaches temperatures upwards of 100 degrees is probably not the best place to store things made of wax.
Pulling down the fake tree.
Trees weren't meant to be manufactured by man. It amazes me that God makes trees every day. I only have to assemble one a year and get totally overwhelmed trying to figure out where all the branches go. It would probably help to read the instruction manual but one would have to know where said manual is to actually read it. I'm sure I put it in safe place so that I'd be able to find it and read it in all my spare time. The problem is I have too many safe spaces in my home. Note to self: right after you clean out the attic in January, go buy a big…really big…plastic box, label it "safe place" and put things in it that you know you are otherwise going to lose.
Happy, happy, decorations time.
Each year I have Norman Rockwell visions of our family decorating the tree. But my need for balance and order just won't let me leave the tree the way my kids decorate it. So, I find myself chastising my need for perfection the whole time I'm moving my favorite ornaments to front and center, straightening the angel, and hiding the ugly ornaments in the back of the tree. Of course the prettiest ornament will get broken, baby Jesus will go missing from the manger, and all my candle holders will be void of candles because of my attic fiasco mentioned earlier.
Menu Shemenus.
People who are organized Christmas people have these things called menus. They plan big parties with appetizers and nuts and homemade candies. I am more of a covered dish kind of girl. I don't need a well planned menu to make my stomach happy at celebration time. I just need to invite people to my gatherings who like to cook and mask my laziness by calling it a covered dish dinner. This is one of the most fantastic ways to have people over for holiday meals as long as you invite people who like the same kind of food as you do. Note to self: Remember who brought that horrid pumpkin shrimp soup last year and cross them off the invite list. Oh but wait, I think that might have been me in some insane moment of feeling slightly gourmet. Second note to self: You are not allowed to watch the cooking channel during the holiday season so to avoid any such inspired disasters.
Trinkets, treasures and that perfect gift for grandma.
I have two words for my shopping list this year… gift certificates. Enough Said.
My attitude.
Am I having a bad attitude for Christmas this year? Well, no, actually all of the above things used to make me have a bad Christmas attitude but not this year. "It is what it is." That's my new Christmas motto. For me to write an article pretending that adding all this to my already overcrowded to-do list makes me happy, happy, happy, would be fake, fake, fake. So, it is what it is. Doing some of these things actually does make me happy. Some of them are truly annoying. But the most important part of it all is keeping the main thing the main thing. I love Jesus. I love my family. I love celebrating Jesus' birthday even if my preparation for it will never be written up in the Who's Who for Christmas Planners. It is what it is and that has helped me turn my Christmas Ugggh into a Christmas Ahhhhh!
What about you? Is there something you need to let go of or tone down with your Christmas preparations this year? Post a comment below how you'll turn your Urghhhh moments into Ahhhhhh moments and it will register you for this awesome (and very generous) giveaway by an amazing author and friend of mine- Susie Larson.

BUT FIRST YESTERDAY'S WINNER!!!!!
DRUM ROLL PLEASE— BONITA! Congrats! You won a P31 Tote and my two marriage books, "Capture His Heart" and "Capture Her Heart." E-mail my asst. Holly at Lysa1@Proverbs31.org to give us your address and we'll send you your prize right away.
NowFOR TODAY'S GIVEAWAY… here's Susie–
Hi There, Friend,
I hope your soul is nourished and your day is blessed by the gift pack I've put together for you.
Here's what you'll be receiving in the mail from me:
· A vintage looking watch that wears like a bracelet. I have a wonderful boutique near my home and I love their watches! This watch is to remind you that your time is a gift. Cherish every moment! (Please let me know if you want the watch in gold or silver).
· Mint Foot Lotion for your blessed, but weary feet.
· A copy of my book, "Balance That Works When Life Doesn't: Simple Steps to a Woman's Physical & Spiritual Health" – Take your time reading this book. It's loaded with encouragement and practical tips that will help you care for your physical and spiritual health.
· A copy of my book, "Alone in Marriage: Encouragement for the Times When it's all up to You" – Even the strongest marriages go through one-sided seasons. Because life ebbs and flows, so does marriage. This book addresses the woman's spiritual journey through a one-sided season. You'll learn to wrap your arms around this time knowing that God has His arms around you.
· A copy of my CD message: "The Incredible Power of our Choices" Your choices matter because YOU matter; from the thoughts you entertain, to the things that you say and do; from the people you walk with to your walk with God. This CD will remind and challenge you to make your choices count.
· A Choxie Chocolate Bar – Just because…
Author Introduction:
Please allow me to introduce myself. I'm a wife of almost 23 years and have three almost grown, beautiful sons. I am an author, speaker, and a freelance writer for Focus on the Family. My husband and I have partnered with recording artist Sara Groves and her husband Troy to co-chair the annual fundraising banquet in Minnesota for the International Justice Mission. IJM is a powerful organization that among other things, rescues young girls from the horrific life of human trafficking. Twenty-five percent of the royalties from my "Alone" book will go directly to IJM. Please encourage your friends to pick up a copy!
Christmas Encouragement:
When I speak at Christma
s events, I often give the message titled, "Wishing You a 'Selah' Holiday Season. The word "Selah" means to pause…and take it in. After spending many months in bed battling a devastating disease, followed by caring for my husband who endured his own battle with cancer, we have come to understand the gift of time and the value of the moment. This season…slow down long enough to catch snowflakes on your tongue. When your children laugh, laugh with them. Sit by the tree and enjoy an instrumental CD. Sit across from a friend and be completely present in the conversation. Relish the fact that Jesus is crazy in love with you because He is.
I wish you a Selah Holiday Season!
Susie Larson
To visit Susie's website click here
To visit Susie's blog click here